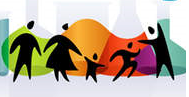 Parenting with Confidence: Loving Your Children with
Biblical Affection and Authority
March 18, 9-2:30pm at FBC. A great seminar for parents, grandparents or anyone involved with children. A light lunch will be provided.
FREE
A Free Will Offering will be taken
For more information or to RSVP contact the church at 401-783-2792 or
email the office.
First Baptist Church of Narragansett
305 Kingstown Road
Narragansett, RI