Save the Date for VBS Day Camp 2018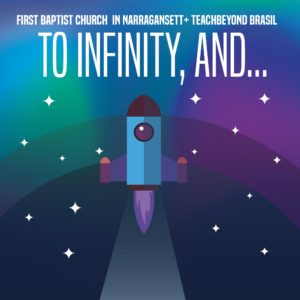 -Join us for a FREE summer camp for kids!
DATES: July 16-20
TIME: 9 AM – 3 PM (lunch & snack provided)
Please Note: Children 4-5 years of age will be dismissed at 12 PM.
LOCATION: First Baptist Church of Narragansett
305 Kingstown Road
Narragansett, RI
AGES: 4 years – Grade 6
Brazilian and American staff
Loads of fun with activities, storytelling, games, cultural exchange, food (snacks & lunch).
Registration is OPEN
Reserve your child's spot now!