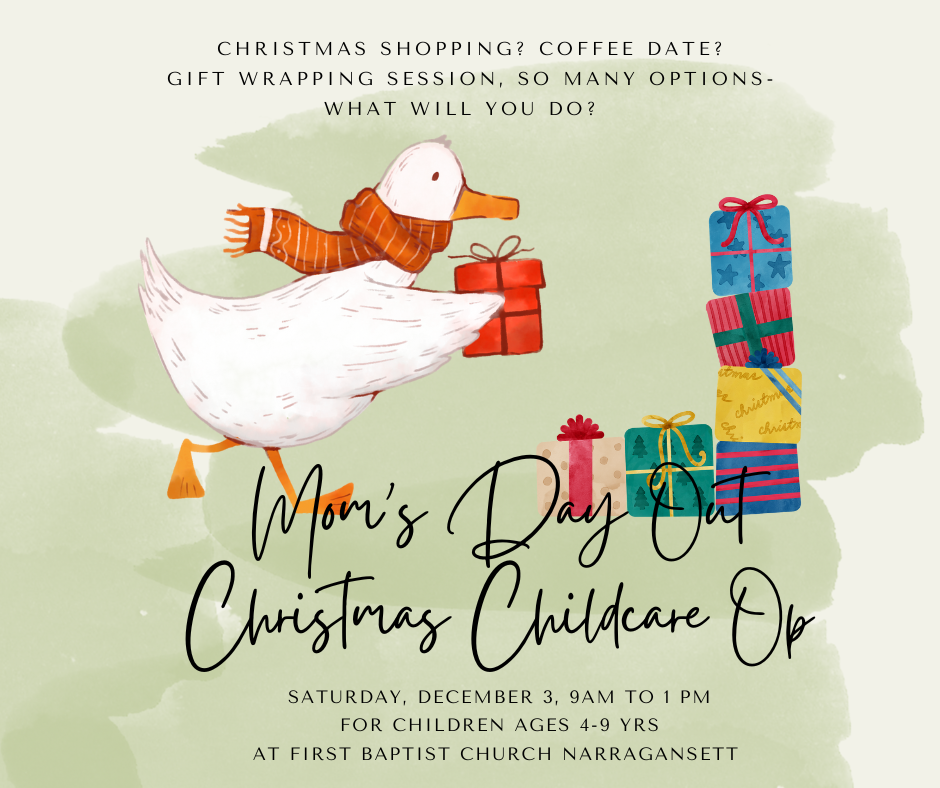 Pre-Christmas Child Care event is back!
We will be hosting a 4-hour child care event on Saturday, December 3rd from 9am-1pm at the church with activities, craft, games, story time, etc.
It is open for ages 4 – 9 with pre-registration required as numbers will be limited.
It's a great chance for parents to have some rare time to use for Christmas shopping, a long-overdue breakfast date, or whatever.
We request you prepare a bag lunch to send with your child.
Please register your child using the embedded JotForm below.
If you cannot access the form below, you can register at the
THIS LINK.